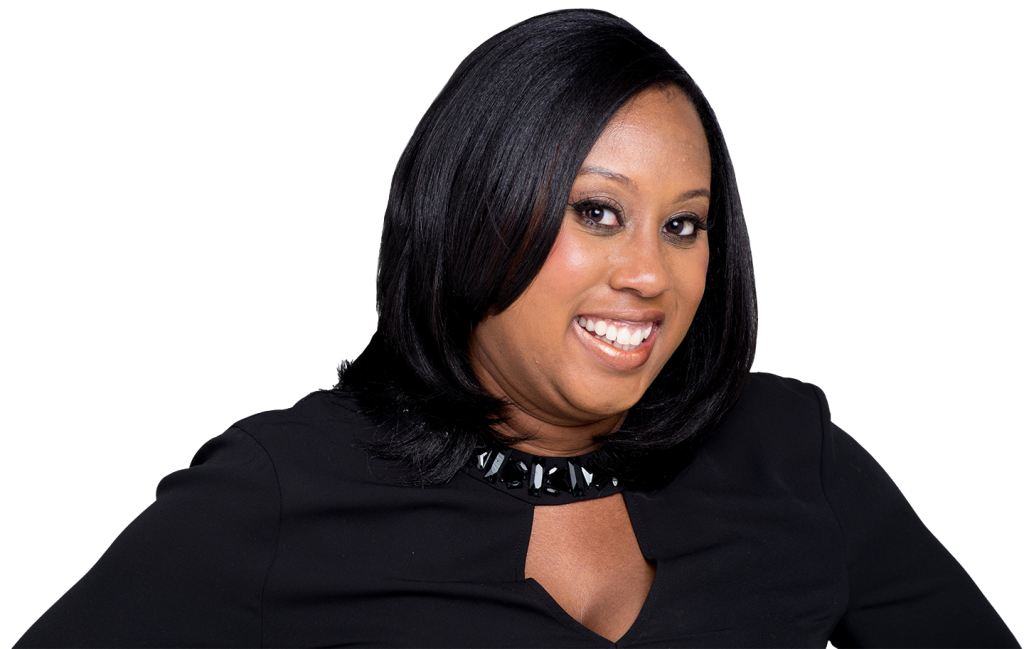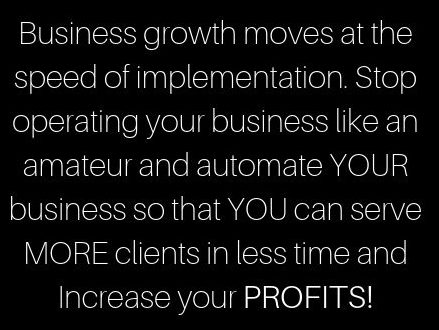 [Video Training] How to Engineer Predictable Revenue & Results For Your Business


Honestly, you are comfortable in your swanky corporate job, but you have an itch to explore your entrepreneurial ideas. You've got some things in the mix on the sidelines, but it's high time you stop sorta kinda doing something. You want to leverage your expertise and launch a new stream of income that will allow you to flex your genius on your terms and help people who can appreciate your contribution to the world.
You want to know how that whole "passive income business" works. You hear online business leaders talking about "making money while you are asleep, on vacation, or just taking the day off," but you are almost skeptical of the whole concept. And honestly, you should be.
You are spinning your wheels trying to figure out how to monetize your expertise. Like you know it is a thing, but you aren't sure what to do first.
Hell, you still need to define your ideal client. You know whom you want to work with, but niching down makes you feel like you are going to be leaving money on the table because you feel like you are meant to work with everybody. And you haven't got to the whole part of how you are going to service more clients in less time, but you know you need to hash that out too.
You have dabbled in business just a bit, but you are already burnt out from the 1:1 business model and you are ready to leverage your expertise and move to the one to many platforms. Hosting group programs and creating digital programs sounds like music to your ears.
You don't have systems or processes in place to manage and grow your business like a pro. You are still piecing your biz together after every client you acquire hoping and praying that everything goes well, and you will make time later to get everything in order.
You have several ideas, but you don't know how to monetize them, and marketing makes you want to run for the hills. You just want to wake up and create predictable revenue and results for your business with ease, and you are on a quest to figure out how to create that reality for your life.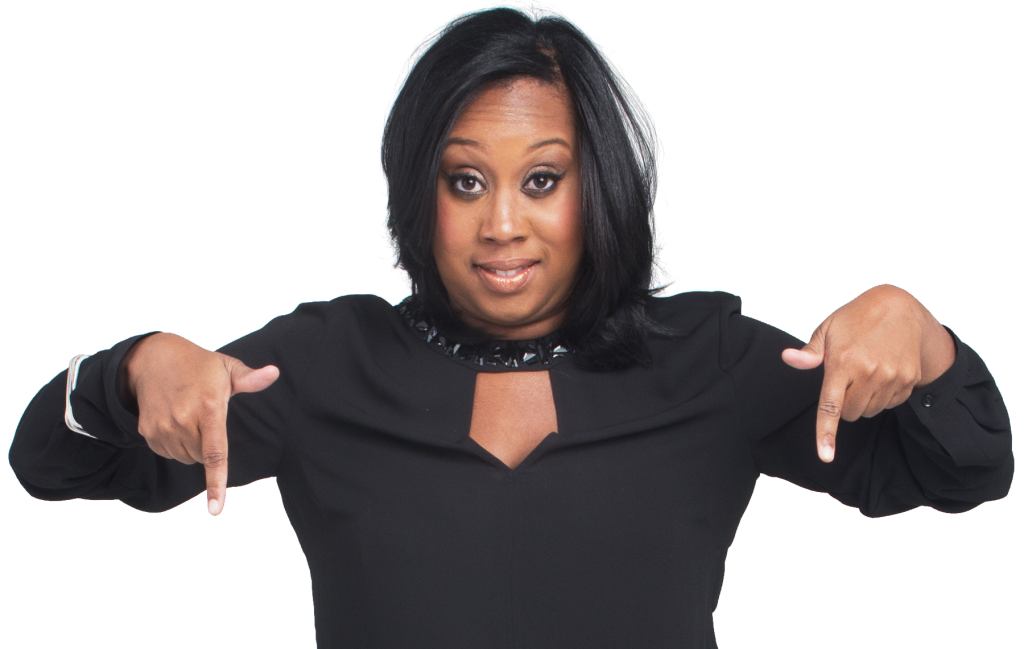 You know you need to learn how to run an online business, create graphics, write copy, create sales funnels, figure out email marketing, learn Facebook ads, and the whole nine yards, but all of that overwhelms you.
You aren't being seen, and you don't know how to articulate what you do so that the client sees value in your work. Instead, you attract people who are lukewarm about achieving their goals and are always on the fence about making a decision to work with you so that you can finally operate in your zone of genius 24/7.
You are ready to smash your goals and not apologize for the level of success you achieve. It's high time that everything worked out for the good.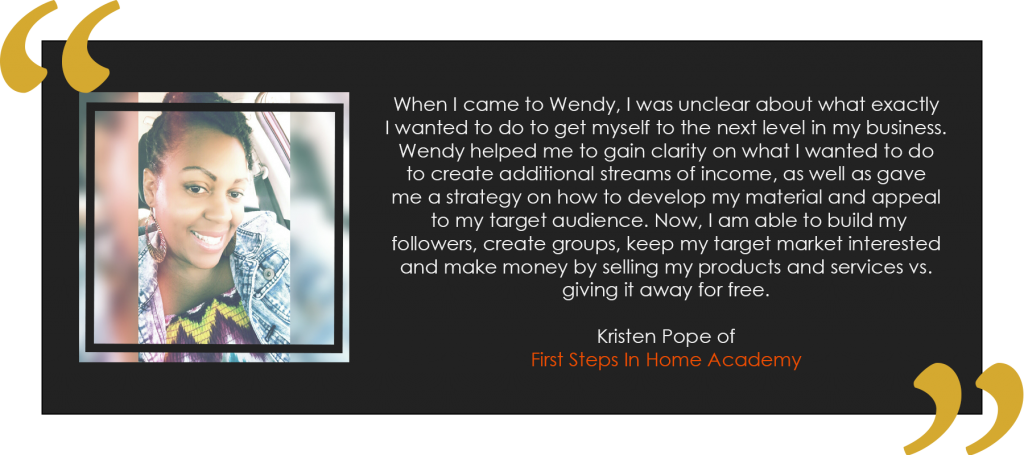 Operation Get Shit Done
What is it? It is a 6-week business transformation program for existing service-based entrepreneurs who are ready to be seen, be heard, and get paid MORE money. This signature program is designed to help you create predictable growth and cash flow in your business on demand. It's a simple way to grow your business the right way and the permission to uplevel now.
This is for you if:
You want someone to help you course correct when you are not sure what your next steps should be 

You want someone to teach you how to leverage your expertise and give you a start to finish solution so that you can create predictable revenue

Implementation is what is missing from your equation NOT more information

You want to skip the busy work and get straight to the heart of income-generating activities
You want to 

Position Your Small Business to Operate and generate revenue like a fortune 500 company

You are burned out on conferences, tired of taking courses that over-promise and don't deliver.
You are ready to be an idea churning implementation queen and looking for best practices that will help you shorten your learning curve and get results now vs later.
The 6 shifts you will make inside of Operation Get Shit Done:
Redefine Your Client Avatar: We will identify how to attract the right clients who will ignite our zone of genius so you can fall back in love with your business.

Activate Your Framework: We will build out your step-by-step rinse and repeat properitary process that empowers you to help your clients achieve the results your services promises.

Monetize Your Expertise: We will build out your service offers from top to bottom. 

10x Your Business Model: We will create a plug and play strategy for your service and product fulfillment so that you can ditch the busy work for good and have a plan in place to manage your clients without the "I don't know" factor. 

Perfect Your Pitch: Learn how to close the deal every time in any type of situation.

Profit Plan: I will walk you through a turn key system to establish consistent growth for your business. 
WHAT YOU WALK AWAY WITH:
New Services & Digital Products To Sell

A Business Redesigned to Make You MORE Money.

Confidence + Clarity to Build Your Business with Ease

Templates + Swipeable Copy so you don't have to start from scratch and can implement quickly
WHAT YOU GET:
You will walk away from Operation Get Shit Done with a tangible result if you do the work. It's not enough to give you the information we are going to get shit done. 
(3) Three Bi-Weekly 45 Min Strategy/Implementation Sessions with recorded playback

On Demand Check-ins + Get Your Questions Answered in real time VIP Style

Signatures Systems + Offers Designed to help you manage your growing business with ease
Business Systems Intensive
Streamline your business operations and create systems that produce consisent results for your business. Together we will design workflows that will empower you to manage lucrative business transactions like a sought after Powerhouse.
The Business Systems Intensive is designed to help you identify and correct business processes that stunt your growth. Together we will create workflows that are right for your business and expertise.
I will show you how to implement a plug and play strategy for your service and product fulfillment so that you can release yourself from the daily administrative tasks and start working inside your zone of genius 24-7. Together we will create systems and processes that retain your best-paying clients and attract clients who won't flinch at paying your rates. Our goal is to safeguard your business from inefficient practices and position you to work smarter.
Book a Business Systems Intensive Today!
Automate To Profit Workcation
What is it? An intimate two-day in-person implementation intensive in Atlanta, Georgia that is hosted quarterly.
This experience is designed to allow you to focus on one area of your business that underperforming and optimize what is currently in place so that you can work smarter and position your business to generate predictable revenue and results now. This is a time to get your questions answered in real time. This will be a deep dive so that you can start focusing on income generating activities moving forward. If you are tired of chasing your tail and want to understand what works best for YOU and you prefer an in-person event vs. virtual, then this is it. You can expect to receive strategic clarity for your goals so that you can manage your business with confidence.
Your questions will be answered on the spot so that you can establish smart business success systems that will empower you to position your business to generate predictable results and revenue.
WHAT YOU WALK AWAY WITH:
An Intimate Two Day Implementation Intensive In-person event in Atlanta, GA 16 Hours Dedicated to growing your business and one-on-one support in a roundtable group setting

Hot Seat Laser Coaching

Signature Offer Defined, Redefined Fully Automated Business, & Confidence to knock out your revenue goals.