5 Day Profit Clarity Challenge:Be Seen, Be Heard,& Get Paid.
Got ideas, but don't know how to monetize them?
Not sure how to set up your business to make (more) money? Packaging, pricing, and doing everything manually got you feeling like you want to pull your hair out? Feeling disorganized, scattered or overwhelmed?
I AM…

I rescue you from the "I don't know" hamster wheel to fully owning your next steps. I help service based entrepreneurs like you get organized, get clear, and moving – in the direction of experiencing tangible results in your business. I am sure that you want to serve more clients and make bank, right?
Whether it's clarifying services, mastering marketing, creating new revenue streams, or setting up automated systems and processes my specialty is helping you grow your business.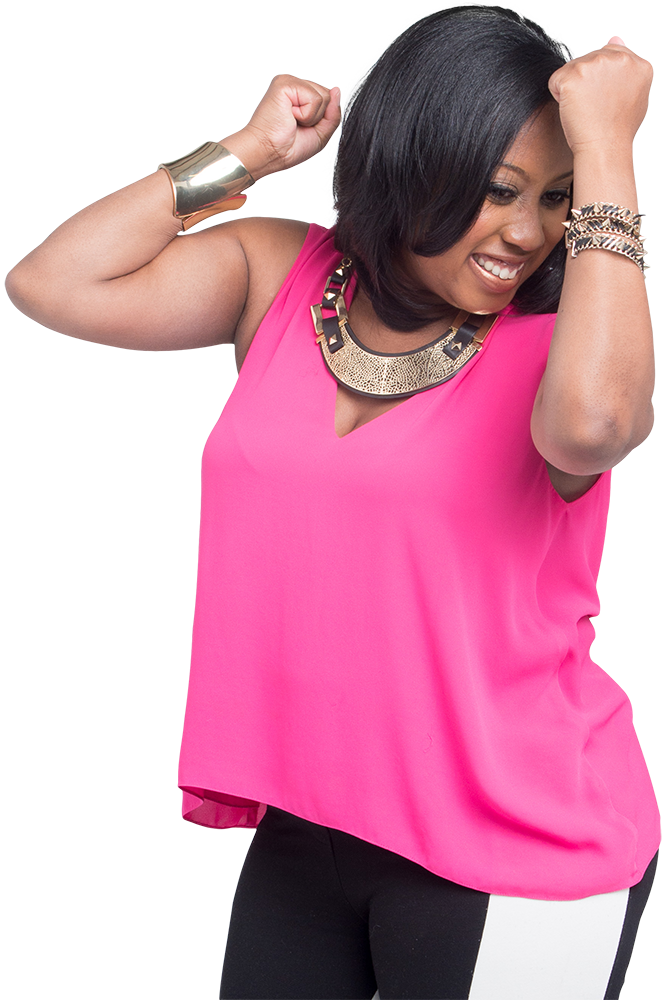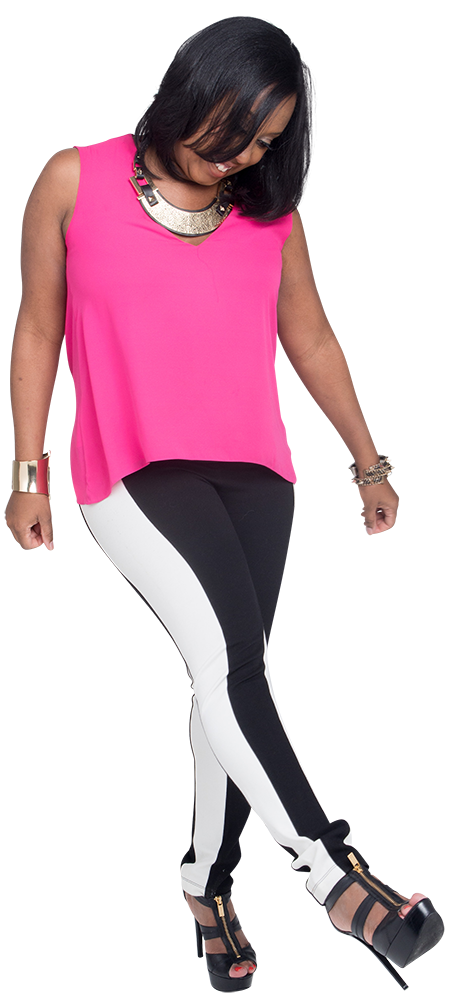 Together, we iron out what's not working in your business and establish a game plan to move forward. I am sure you want to find the money you are leaving on the table in missed opportunities.
I tell you what's missing and help you prioritize.
After over a decade in sales and marketing, I started my company because I know what it's like to be overwhelmed by starting a business, buying online courses to help sort it out, getting more lost, and not knowing the right questions to ask to get myself unstuck.
I became an entrepreneur because I wanted to create a safe haven for people to express their ideas and explore their wildest dreams in a confidential setting and with an accountability partner that would stretch them to be simply who they are a human masterpiece. I have a big heart for those who see the bigger picture but are not quite sure about HOW to get there.
I wanted to do business on my own terms. Travel more. Learn more & Be Authentic 24/7.
My clients appreciate my honesty, but my no-nonsense style is not for the easily offended. I am known to listen intently, but lovingly tell it to you straight.
I have a gift of hearing what is NOT being said, which allows me to nudge you into ACTION, and then into coasting – straight down that massive hill toward success.
I can help you get unstuck, free you from an unproductive mindset and introduce you to money-making strategies that will help you profit now.
The service based entrepreneurs I work with fall into three (3) distinct categories- do any of these sound like you?
You have started your business, and you know how to do what you do, but you don't have a standard automated process for clients to hire you. You don't have an onboarding or follow-up process in place. Hell, you get stuck at asking for the sale and when your client says yes you don't have a fulfillment game plan in place to service them. You are trying to figure out how to increase your visibility in the marketplace so that you attract clients who are emotionally and financially ready to work with you.

You are undercharging, overworked, and don't know what resources and tools you should have in place to manage + grow your business. The demand for your services and products is there, but you can't handle it because you have not taken the time to create a signature customer service experience.

You have a steady flow of paying clients and you are maxed out on 1:1 work. You want to learn how to package your expertise and create digital products so that you can start earning passive income. You want to learn how to create multiple streams of income and expand into the one to many platforms.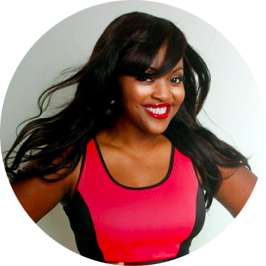 I choose to work with Wendy because I had a vision to maximize my efforts as a Publicist and a lifestyle brand without stretching myself too thin. Wendy gives me very effective tactics and creative ideas to further increase the impact of my brand.
I look forward to our meetings and always feel invigorated afterwards. Her services have helped me alter my mindset and approach to various aspects of my professional and personal endeavors. I like that she helps me de-clutter my mind and feel less overwhelmed. I appreciate the level of comfort and confidentiality I can feel during our sessions, allowing me to be real and receive real solutions.
Lillie Mae of lilliemaepr.com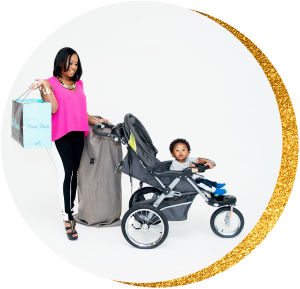 I am a 30 something mompreneur that left corporate America March 2015 to pursue entrepreneurship full-time. I change diapers for my two sons with my eyes closed while I conduct client calls. I love working from home and with clients all around the world. Social media is my love child, and I dig white water rafting, rappeling, and zip lining. So far Costa Rica is my favorite getaway.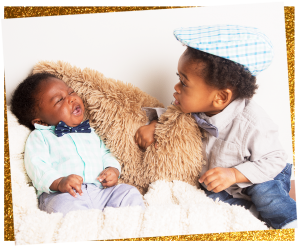 Being a mom and business owner, my life is balancing act, so I understand the challenging that face today's women entrepreneurs.
I understand people, and I have a knack for reading between the lines. I know how to tap into your potential and make it tangible. Just tell me your vision for your life and business and I will make it plain.
I learned money management skills by balancing my parent's checkbook when I was nine years old, so I grew up learning how to take care of business. College wasn't on my to-do list, but it was on my parents. So I earned a Bachelors degree in Public Relations from the University of Central  Arkansas to satisfy their request.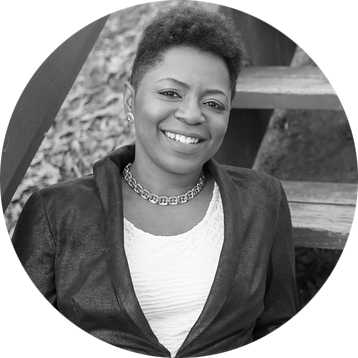 When I came to Wendy, I was feeling stuck and unclear about the direction I should go in my business. I was uncomfortable with selling and the whole process. I just didn't want to sound too pushy. Wendy helped me by giving me some tips and statements to say to clients at the end of the session. Basically, she made me think about asking the right questions upfront and matching the client's need to the benefits of the packages that I offer. In addition, she helped me see the money I'm leaving on the table by not making it easy to buy a massage on my website. Now I am more confident about having the sales conversation with the clients. I have started to create systems and a series of questions to ask to land the sale every time.
Elmira Loftin of www.couturemassage.com
Some Of My Success Stories That Make Me Smile Until My Face Hurts:
Helped a client land a 12 month 6 Figure Contract that included a 90 day payment advancement less than 30 days of her being laid off from her swanky corporate job. I taught her how to monetize her expertise and bounce back.


My client client made $3100 in passive income in less than 24 hrs after she launched a new digital program

Taught my clients how to get featured in Huffington post and other well-known publications
If you secretly need validation that you are not cray-cray, and you could benefit from a healthy dose of insight and support from someone who will tell it to you straight, then we need to talk. You are here because you are ready to change your situation.
You have three options:
You can book your 30-minute complimentary session now and jump on the phone and chat, click here.
Check out my Work With Me Services
Take a look at my On Demand Digital Courses + Tools
Pick the option that will meet you where you are in your business today so that I can help position you to do more in less time.
I am looking forward to connecting you. See you on the other side.